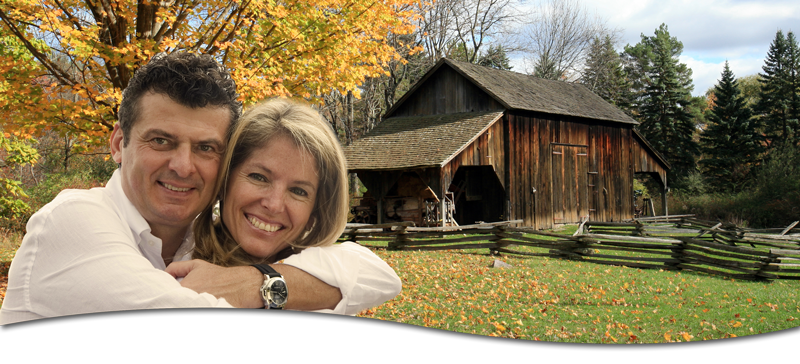 Welcome to Our Community!
Here you will find a wide variety of useful information and resources designed to help you buy or sell a home more effectively in the Hohenwald areas. From information on the local community, to advice about finding a mortgage or preparing your home to sell, it's all available here on my web site.
You can also search for your ideal home by viewing current listings with detailed descriptions and photos. Or you can get help determining the value of your home by requesting a report that includes the prices of similar homes that recently sold or are currently for sale in the Hohenwald areas.
So whether you're buying or selling, feel free to contact me and I will be happy to help you with all your real estate needs.
Amish and Mennonite Community

Several Amish and Mennonite families have purchased farms on Highway 20 (near Summertown) to create a settlement.

Amish and Mennonite families often make and sell products to the general public and give a glimpse of their unique way of life. Many garden vegetables and berries are available in season. A short drive to this area and you will see their many signs letting the public know what is currently available.

Yoder's Homestead Market

is located at 3555 Summertown Hwy. (TN Hwy 20 E) selling homebaked pastries, breads and other foods. They can be contacted by calling 931-796-1646.

The Elephant Sanctuary In Tennessee

The Elephant Sanctuary in Tennessee was founded in 1995, and has become the nationís largest natural-habitat refuge developed specifically to meet the needs of endangered elephants. The Sanctuary is a non-profit organization, licensed by the U.S. Department of Agriculture and the Tennessee Wildlife Resources Agency, accredited by the Global Federation of Animal Sanctuaries, and is designed specifically for old, sick or needy elephants who have been retired from zoos and circuses.

Utilizing more than 2700 acres, the Sanctuary provides three separate and protected, natural-habitat environments for Asian and African elephants. Its residents are not required to perform or entertain for the public; instead, they are encouraged to live like elephants.

Hohenwald, Tennessee was chosen for the location of this sanctuary due to its unique sub-tropical climate, which resembles that of Asia where many of its elephants were born in the wild. Since the elephants are free to roam vast acres and eat live vegetation, the milder climate and extended growing season in this region provides a more natural setting for them to thrive.

Although The Elephant Sanctuary is not open to the public, it employs 29 local Lewis Countians, and attracts a number of out-of-county volunteers who stay overnight and dine locally.

The Elephant Sanctuary Welcome Center is open to the public on Thursdays and Fridays from 11 am to 4 pm; every second Saturday of the month from 11 am to 4 pm; other times are available by appointment. The Welcome Center is located at 27 E. Main St., in downtown Hohenwald. The Center contains educational exhibits with monitors to watch the elephants live via remote cameras in the habitat, a gift shop and offices. To find out more, visit http://www.elephants.com.

The Natchez Parkway



The 444-mile Parkway follows one of the four oldest trails in North America from Nashville to Natchez, Mississippi, and is the seventh most visited National Park in the United States. Hohenwald is one of the towns closest to the Parkway.

Vistors may stop by the information station located in a 1930s cabin, only a few steps from the original site where Meriwether Lewis, leader of the famous Lewis and Clark expedition, lost his life. He was governor of the Upper Louisiana Territory when he mysteriously died on the Natchez Trace on October 11, 1809, at Grinder's Stand. A memorial in his honor was erected in 1848 and is located at his gravesite nearby as well as picnic areas and a camp ground. Lewis County takes its name from this famous explorer. The Natchez Trace Parkway offers beautiful waterfalls, streams and an abundance of wildlife for visitors to Lewis County. Visitors can experience this National Scenic Byway and All-American Road through driving, hiking, biking, horseback riding, and camping. www.nps.gov/natr or www.scenictrace.com

Lewis County Museum of Natural History

A great place to begin a tour of Hohenwald is the Lewis County Museum of Natural History and Discovery Center. Located at 108 East Main Street, the Museum presents the story of Lewis County, beginning with the prehistoric peoples who built hunting camps here.

You will see some of the oldest pottery shards uncovered in the southeastern U.S. The exhibit on Meriwether Lewis includes the key to the cabin where Lewis died. Exhibits on early American Settlement, the Civil War, Gordonsburg Mining and Swiss settlement will give a better understanding of what you will see in Lewis County. The Museum also contains one of the largest collections of wild game trophies in the western hemisphere. The recorded voices of Dan and Margaret Maddox, who acquired the collection over half a century, guide you through the exhibits. Dan Maddox built Nashville's famed RCA Studio B and owned a farm in Lewis County. New video presentation show the African animals in their natural habitats. The Discovery Center, which is under construction on the Museum campus, will allow visitors to explore the relationship between humans and nature and then see how humans have adapted to the environment. Also under construction is a replica of Lewis and Clark's Fort Mandan, an early 1800 era cabin and the Ice House classroom. You can also view the original stones that covered the grave of Meriwether Lewis for over 150 years. The Museum is open Tues-Sat 10 - 4, Sundays 1-4. Closed Holidays and winter months. Admission adults $5.00; Seniors (60 & over) $4.00; Students $2.00. www.lewiscountymuseum.com 931-796-1550

Hohenwald Municipal Golf Course

The City of Hohenwald operates a beautiful public nine hole golf course that lies on 58 acres open year round for golf enthusiasts. The course plays 2900 from the men's tee's, 2500 from the senior tee's and 2200 from the women's tees.

It is a par 72 (36-36) beautifully maintained course located on the east side of Hohenwald on US Hwy 412. The greens boast Champion Bermuda grass with the fairways in Bermuda with Fescue rough. The facilities include a club house with a snack bar and rental clubs. Rental carts are also available. The course is considered by many to be the best 9 hole course in the state. Players come from a wide area to play the course. A lighted driving range with practice greens and bunkers is also open to the public. Contact us for more information about our annual Invitational Golf Tournament held the first weekend of August each year. The facility, located at 829 Columbia Hwy., is open 7 days a week from 7:00 am to dusk, and is closed Easter, Thanksgiving and Christmas. We offer daily rates and annual passes. For more information, contact Director of Golf Dustin Davis at 931-796-5421. Visit our website at www.hohenwaldgolf.com for more information.